Incoming_Transmission: Hello explorers. Recently, a megastar appeared within the Lvcidia ecosystem. The light it cast was blinding, and we are tremendously grateful for it. With its energy, the team is even more invigorated to deliver greatness for you all. Come and escape the waking world…
THE WEEKND
On August 8th, acclaimed musical artist THE WEEKND purchased 47 Fvckrender NFTs worth over 70k. Among his purchases, there were Fvck Crystals, Fvck Avatars, and the Fvckrender 1/1 PENDING//. Fvckrender and Abel (the Weeknd) have a strong connection, feeling a mutual appreciation for each other's visions. We are overjoyed to have him involved in our ecosystem and hope to be able to deliver more from this collaboration in the future.
The Weeknd's NFT Wallet (Opensea)
STAKING — NEW DETAILS REVEALED
This past week in our discord, plenty of new information was provided regarding our upcoming staking mechanics. There are still secrets the community will have to discover for themselves, but for now we've decided to share a base overview:
Crystals will yield 2–3 resources that Avatars cannot, and have a better draw rate than Avatars. We want to ensure our longtime crystal holders feel valued, while still allowing our large base of avatar collectors to participate in this exciting new development.
The more NFTs you stake, the more resources you will get. In PHASE 1, you will only have one STAKING FIELD available to you which generates all 9 resources. However, in the future there will be multiple staking fields, each possessing their own resources to be earned.
Even a collector with a single Avatar or Crystal can participate in staking, but in order to craft STARS they will likely need to purchase additional resources on the open market.
The resources your NFTs generate will depend upon their TRAITS in phase 1. Certain traits are tied to certain resources, and each star has a different crafting recipe. The more variety you have in your NFTs and their traits, the greater the possibility that you will be able to craft the stars you want.
The First 9 Resources (Art by Fvckrender)
We're pleased to announce that the first Lvcidia Finery collection — "N1" — will be made available to the public on August 26th at 5PM ET. Crystal holders will receive a 15% discount upon connecting their wallet to the site, and Avatar holders will receive a 10% discount. The collection has been in development for 4 months, having made its debut at our physical events in Montreal and NYC. It will feature limited edition sweatshirts, a hoodie, and t-shirts, all made from the highest quality materials. We can't wait to get it in your hands.
FIRST COME, FIRST SERVED. NO RESTOCKS.
CHALLENGE #3
Previously, we hosted two challenges on Rouge within the virtual realm of Lvcidia. The first was a challenge of speed, which rewarded a CURIOSITY STONE//. The second challenge, based in puzzle-solving, rewarded a TENACITY STONE//. We do intend to deliver a third and final challenge. Currently, our plan is to deliver a final challenge based upon creativity. We want even the non-gamers in our community to be excited to participate. The challenge would allow our incredibly diverse community to showcase their talents in whatever medium they wish, such as dance, painting, song, or animation. Whatever your art of choice is, we want to see it.
This week we were also excited to reveal the very first MUSIC VIDEO to be shot within Lvcidia. Singer-songwriter Jacob Lee (@LowlyLyricist) created a beautiful piece of music that pairs perfectly with the visuals of Lvcidia. You can watch the video here, or by clicking on the image below. Our long-term vision is for Lvcidia to be a playground for artists to create, express themselves, and collaborate. We would love to take on more projects like this in the future and invite anyone who might be interested to reach out.
Drift (Music Video) by Jacob Lee
AVATARS OF THE WEEK
ESSENCE. The final frontier. As more and more are burned, new gems are uncovered. Notably, @GuyIncognitoILV revealed a new handmade avatar by @LandisTanaka. There are still handmade avatars left to claim, and the team is currently in the process of reaching out to artists we love for 1/1s to add to the minting pool. In the meantime, here are my personal favorite new avatars of the week. Congratulations to the holders!
STAFF
Team member MANNY has been brought onto Lvcidia full-time to help bring this vision into reality. His organizational and management abilities have vastly improved the team's workflow, and with him we are sure to reach even greater heights. His first hire, CARTER, also started this past week, and will be in charge of running our socials. Carter's past experience in the space is helping to run 0x_society, Canada's first NFT art gallery. With his help, we'll be overhauling our online content strategy to ensure consistent and engaging posts.
COLLABORATIONS
Fvckrender collaborated with scent-masters D.S. & DURGA on a non-fungible fragrance like no other. By minting a Manticore Musk NFT, holders will have the ability to redeem for a physical bottle of the fragrance. Further, the NFT itself may give you access to exciting virtual spaces and physical events in the future. It opened up for minting on August 8th, and is still available for 0.11 eth while supplies last. To commemorate the release, we gave away one of the NFTs in our discord to a lucky collector.
IN DEVELOPMENT:
The final Rouge challenge.
More IRL events. Possibly Fashion Week and Art Basel Miami.
Merch website and sale.
Merch line #2.
Revised Lvcidia Website.
Whitepaper layout and design.
A-list artist activation inside LVCIDIA.
Tiered benefits depending on amount/types of NFTs held.
Collaborations with other metaverses.
Physical art pieces.
New and improved Photo Tool.
Rare NFTs hidden within the game.
Star builder.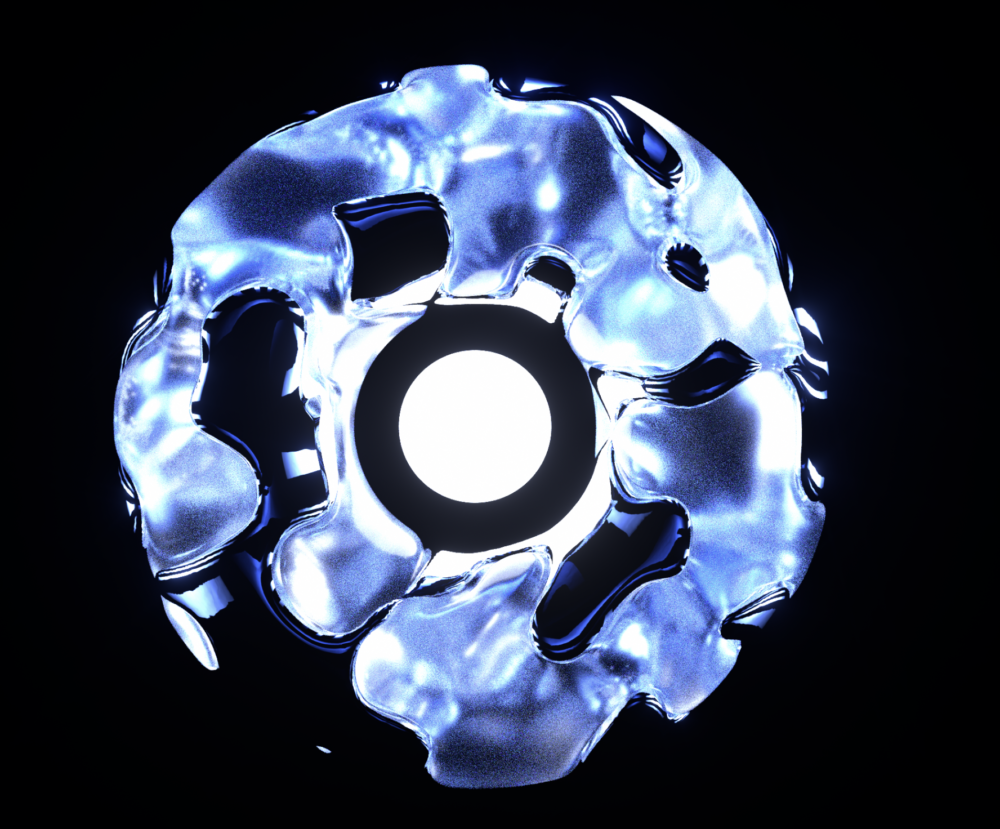 Ryan McCue
Ryan is an LA-based writer and filmmaker. He began as a Lvcidia community member in early 2021, drawn to the cinematic beauty of Fvckrender's virtual creations. His engagement with the community led to him becoming a moderator for the Discord, and in 2022 he was brought on officially to create Lvcidia's newsletter. He now assists in writing articles for the Lvcidia journal, conducting interviews, and moderating the occasional live Q&A.