Initiating_Transmission: GM, esteemed patrons of the digital arts, explorers of the abstract, and connoisseurs of the avant-garde. Today, we embark on a journey through the mind of an artist who has harnessed the power of technology to create a new dimension of artistic expression. We delve into the world of Refik Anadol, a pioneer in the realm of machine intelligence aesthetics, whose work challenges our understanding of space, time, and the human experience in the age of AI.
Our Guide: Refik Anadol 
Born in Istanbul, Turkey, in 1985, Refik Anadol is an internationally acclaimed media artist and director. He currently resides in Los Angeles, California, where he operates Refik Anadol Studio and RAS LAB, a research practice dedicated to pioneering innovative approaches to data narratives. Anadol is also a lecturer at UCLA's Department of Design Media Arts, where he earned his Master of Fine Arts.
Anadol's work explores the challenges and possibilities that ubiquitous computing and artificial intelligence present to humanity. His art invites us to consider what it means to be human in an era dominated by machines and how our perception of time and space is being radically transformed. By proposing the concept of "post-digital architecture," Anadol encourages us to envision alternative realities, redefining the functionalities of architectural elements and translating the logic of new media technology into spatial design.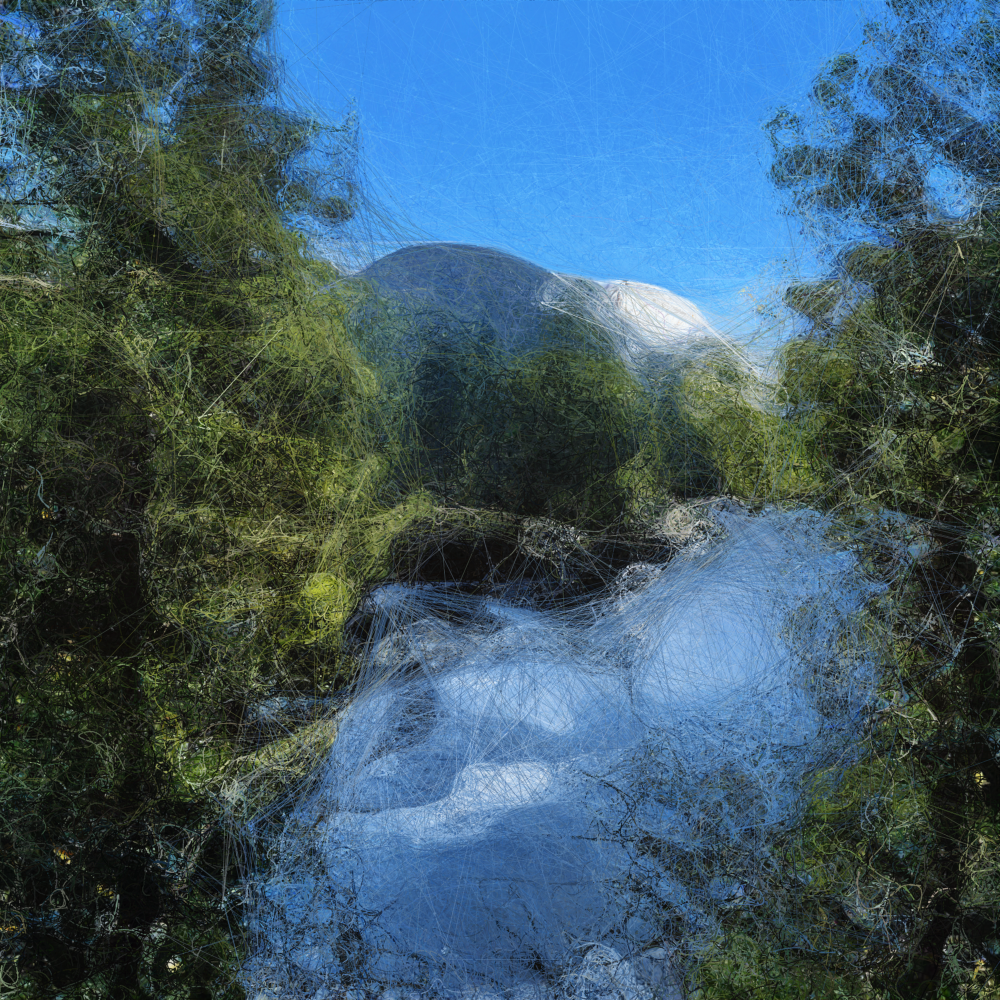 Synthetic Dreams by Refik Anadol - 01001100111000101101000101010010111000111111110110000
The Art of Data 
Anadol's work resides at the intersection of art, science, and technology. His site-specific three-dimensional data sculptures, live audio & visual performances, and immersive installations take on various virtual and physical forms. Entire buildings come alive under his touch, floors, walls, and ceilings dissolve into infinity, and breathtaking aesthetics emerge from vast swaths of data. What was once invisible to the human eye becomes visible, offering the audience a new perspective on their world.
Anadol's work is driven by data; in his project "Unsupervised" at the Museum of Modern Art, New York, he transformed the metadata of MoMA's extensive collection into a work that continuously generates new forms in real-time. In "Quantum Memories" at the National Gallery of Victoria, he used 200 million photos of Earth to visualize an alternate reality of nature. In each project, Anadol uses data to create images that help people imagine a whole new world.
Quantum Memories : Noise B
The Impact 
Anadol's groundbreaking work has received numerous awards and accolades, including the Lorenzo il Magnifico Lifetime Achievement Award for New Media Art, Microsoft Research's Best Vision Award, and Google's Artists and Machine Intelligence Artist Residency Award, among others. His site-specific audio & visual performances have been featured at iconic landmarks, museums, and festivals worldwide, such as the Museum of Modern Art in New York, The Centre Pompidou, and the 17th International Architecture Exhibition – La Biennale di Venezia, to name a few.
Anadol's studio, an early adopter of blockchain technology, has utilized NFT sales to raise over $5 million U.S. dollars for charitable organizations. His recent project, "Machine Hallucinations — Space: Metaverse," brought together the studio's diverse works in a physical exhibition in Hong Kong and a corresponding NFT collection, introducing the first immersive NFT to the Metaverse.
Machine Hallucinations - New York City #596
The Future of Art 
Refik Anadol's work exemplifies the transformative power of technology in the realm of art. His unique blend of data, machine intelligence, and aesthetic vision offers a compelling commentary on the human experience in the digital age. His courage in pushing the boundaries of traditional art forms and his innovative use of technology inspire us to reconsider our understanding of art and its potential in the explosion of AI.
Until our paths cross again in the boundless universe of digital art, persist in your quest for knowledge, comprehension, and discovery.
Bonglo
Bonglo, a prominent builder within Web3 and Leading Research & Artist Relations for LVCIDIA, brings a unique blend of scientific acumen and creative insight to the team. His journey from coastal Australia to being a published Environmental Microbiologist at Texas A&M has instilled in him a rigorous, data-driven approach. This methodology, shaped by curiosity & the scientific method, is now applied to his work collaborating with artists in the web3 space.