Incoming_Transmission: Hello explorers. We are pleased to announce that the first era of staking is upon us. Many of you have already staked your NFTs, and are earning the resources needed to craft stars. For those of you who are behind, you still have plenty of time to join in. The team has been listening to all the feedback over the last few days, and will continue to grow staking into one of the greatest NFT activations the galaxy has ever seen.
Dream a new dream with us, and escape the waking world…
On October 27th at 7pm ET, the First Era of Lvcidia staking went live. Holders of Fvck Crystal and Fvck Avatar NFTs are now able to stake their NFTs in the Black Hole for 1 week increments. The NFTs are unstaked at the end of each week long cycle, allowing you to claim the earned resources. Different NFTs yield different resources, which can be used to craft namable STARS that will exist inside Lvcidia forever. This First Era will last for approximately 3 months, until all of the available resources are claimed. Subsequent Eras will add in additional mechanics, such as new staking fields, more eligible NFTs, and new mysteries to uncover.
Within the first 24 hours of launch, over 5000 NFTs were staked (30% of our supply)! And, at the time of writing, only 70 Crystals and 180 Avatars are listed for sale on OpenSea. Sales have been climbing steadily for both collections, as many community members search for the NFTs that will yield them their ideal combination of resources. Thank you all so much for participating — we are incredibly pleased with the support.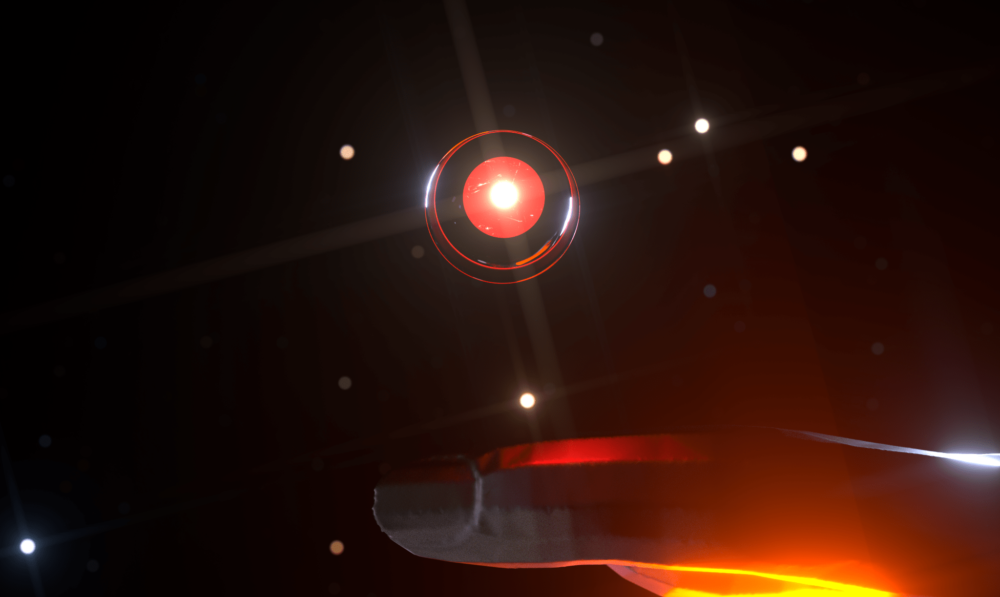 STAKING — FAQ
Within the first 24 hours of launch, we had already received great feedback from our community on how we could improve the staking experience. The primary change that will be implemented this week will allow you to view both the hourly draw rates and the earned resources of your staked NFTs, on different sections of the website. More substantial changes will not be implemented until the Second Era, such as providing better draw rates for rarer/handmade crystals and avatars. We are listening to your feedback, and each Era of staking will evolve to provide the maximum possible enjoyment for our community.
We also received many comments on why staked NFTs will be unstaked at the end of every week/cycle. This is a feature that will make more sense in subsequent eras, when you'll want to be more strategic with which staking fields you're utilizing each cycle. For now, rest assured that to restake your NFTs each week you will not need your Ledger or any additional fee. If you have any issues staking your NFTs and need support, reach out to us on Discord or Twitter.
COMMUNITY RECAP
With this First Era of staking, one of our major goals was to encourage community collaboration. To that end, the team kept secret how different traits/NFTs would affect draw rates in staking. It was to remain a mystery for the community to uncover. And within hours of launch, our Discord was abuzz with some of the best minds in NFTs working to crack the code. Many documents were created, data was shared, and soon enough user @Fakenine_ had created a searchable spreadsheet featuring their speculated draw rate breakdowns for all Avatars and Crystals. Those who were quick to the discovery were able to purchase additional NFTs, now yielding the rarest and most coveted resources.
TEAM THOUGHTS
In addition to our recent series of video interviews with team members (viewable here), we also took some time during our Launch Party Twitter spaces to speak directly with the team about their work on staking. Lvcidia's staking system was developed with our valued collaborators UKEN GAMES (mechanics, implementation) and MANIFOLD (smart contracts). When speaking with team members of Uken, they expressed excitement in seeing how different collectors will develop their own unique strategies for staking. They are also anticipating the development of a thriving economy for resources, affecting the Lvcidia ecosystem as a whole. The Manifold team expressed great pride in being able to contribute to Fvckrender's grand scale vision for Lvcidia, with the highest quality code possible.
AVATARS OF THE WEEK
With the launch of staking, the ESSENCE so many of you were holding close is now being burned in abundance. Hundreds of new Fvck Avatars have been created in the days since our staking launch, with collectors hoping to receive traits that yield them rare resources. One lucky collector even minted a never before seen handmade avatar by Fvckrender himself. We love seeing so many new avatars being created, but we would like to remind you all that (at a date TBA) new handmade avatars from a selection of guest artists will be added to the unminted pool of avatars. If you can hold onto your Essence until then, you may be rewarded.
Here are our favorite new avatar reveals of the week!
PRESS
Our staking launch drew quite a bit of attention from across the web. Fvckrender appeared on Rug Radio this past week alongside our COO Manny, to speak on staking with prominent community members Farokh, OSF, and Mando. A highly-shared tweet thread was created by Lvcidia Planet Holder OhhShiny, introducing Lvcidia and its groundbreaking potential to anyone who might be unfamiliar. And NFTArtGallery hosted a staking launch celebration on NiftyGateway, featuring crystal-inspired artworks for sale. The success of our staking post-launch was also covered by NFT news sites such as NFTevening and TodayNFTnews. We're extremely thankful to have received so much love on this, and look forward to building a new Lvcidia with you all.
GIVEAWAYS
Over the past few weeks, we hosted daily Fvck Avatar giveaways on our Twitter to commemorate the launch of staking. Plenty of new faces won avatars and joined our community, as well as some familiar collectors who have long supported us. During our Launch Party live event on Twitter, we also hosted special giveaways for Fvck Avatars and Fvck Crystals. Audience members were brought on stage, and had to duel in rock paper scissors to win a prize. It was a fun time, and we thank everyone for being good sports about it.
Lastly, with team member Bonglo's help, we received a generous allocation of mint spots for McBess's exciting new project CEL MATES. Those spots were raffled in the collector's only #fvck-giveaways channel of our Discord, using Premint. Be sure to stay up to date on our discord for more great opportunities!
IN DEVELOPMENT:
Building our own internal Unreal Engine 4 team.
More IRL events. Possibly Art Basel Miami.
Finery N2 Collection.
Finery derived products (jewelry, toy).
A-list artist activation inside LVCIDIA.
Physical art pieces.
Funding rounds.
Partnership negotiations.
Burn mechanic for Fvckrender's NFTs.
ON HOLD:
The final Rouge challenge.
New and improved Photo Tool.
Rare NFTs hidden within Lvcidia.
Ryan McCue
Ryan is an LA-based writer and filmmaker. He began as a Lvcidia community member in early 2021, drawn to the cinematic beauty of Fvckrender's virtual creations. His engagement with the community led to him becoming a moderator for the Discord, and in 2022 he was brought on officially to create Lvcidia's newsletter. He now assists in writing articles for the Lvcidia journal, conducting interviews, and moderating the occasional live Q&A.